Blizzard lately released an equivocal teaser for Overwatch, which many believe is pointing to a new character named "Emre Sarioglu".
The message was posted to the Overwatch Twitter account at 8pm ET on Feb. 22 and is called "After-Action Report: Operation 'White Dome".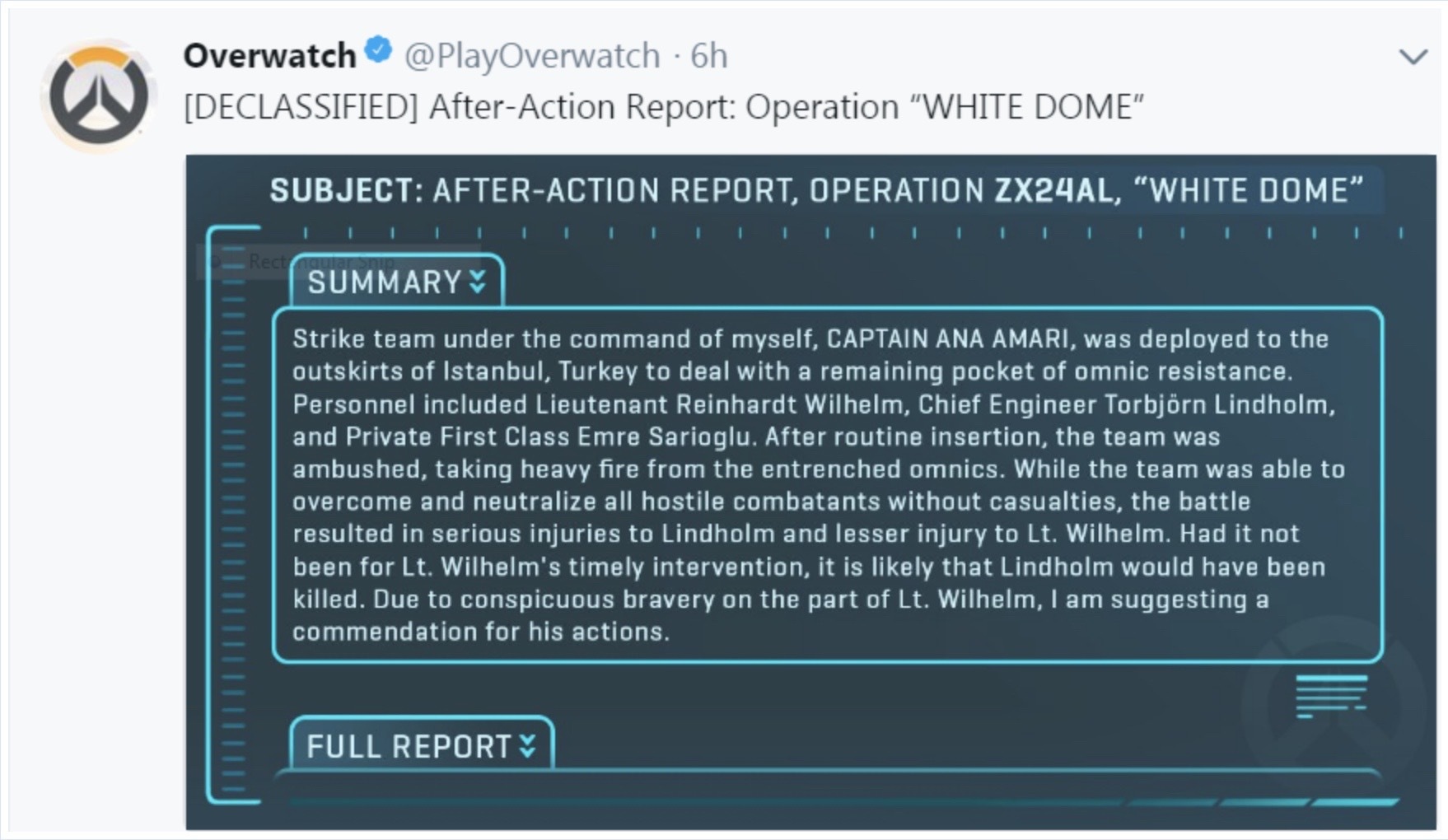 As aforesaid, it was the outskirts of Istanbul, Turkey where the Operation White Dome took place. It involved Captain Ana Amari (an existing Overwatch character) who was deployed to "deal with a remaining pocket of omnic resistance." Other Overwatch characters Reinhardt, Torbjorn, and "Private First Class Emre Sariogulu" were also on this adventurous excursion. The last quoted name deserves your attention- it is expected to be a new Overwatch hero.
Overwatch launched back in May 2016 with a roster of 21 characters. Five more characters were introduced after the initial launch. The newest post-release hero Moira was added to the game in November 2017.
Though, the teaser is quite cryptic and could mean anything beyond what this post discusses. We are expecting more teasers in coming weeks, hope Blizzard will cast a light and reveals what the buzz is all about.
The post is coming from the desk of Srboosting.com- we provide the most competitively priced and safe Overwatch boosting services. Check our source here and find the easiest way to climb up in Overwatch ranking system.
Posted at 1 year ago
---